Hi all,
A new feature has been added to the site allowing you to bookmark forum posts and submissions in the music databases. This will allow you to categorize and bookmark your favorite music on the site and keep it all in one handy place. 
Features
You can set a bookmark as Private or Public, if the bookmark is public it will appear on your profile.

Private bookmarks will not show up in your profile, or on the activity feed.
You can "Sticky" a bookmark to the top of your list, and if it is public to the top of your profile.

You can create categories for your bookmarks, break them up between solos and ensembles, your favorites, or maybe a playlist for Halloween, Christmas, Touhou, Undertale, Meme, Etc
You can export your bookmarks to XML or HTML format for external sharing.
Where To Access
You can access Your Bookmarks anytime by clicking on your username in the top right, and then clicking on "My Bookmarks"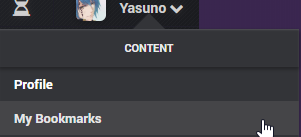 Once in that area, you will be able to see your bookmark categories and view them all at once or filtered by categories only.


Profile Bookmarks
If a user has their bookmarks as public you will see a new tab on their profile simply named "My Bookmarks", you will be able to see a list of their bookmarks.
As an example you can see my public bookmarks here: Yasuno Bookmarks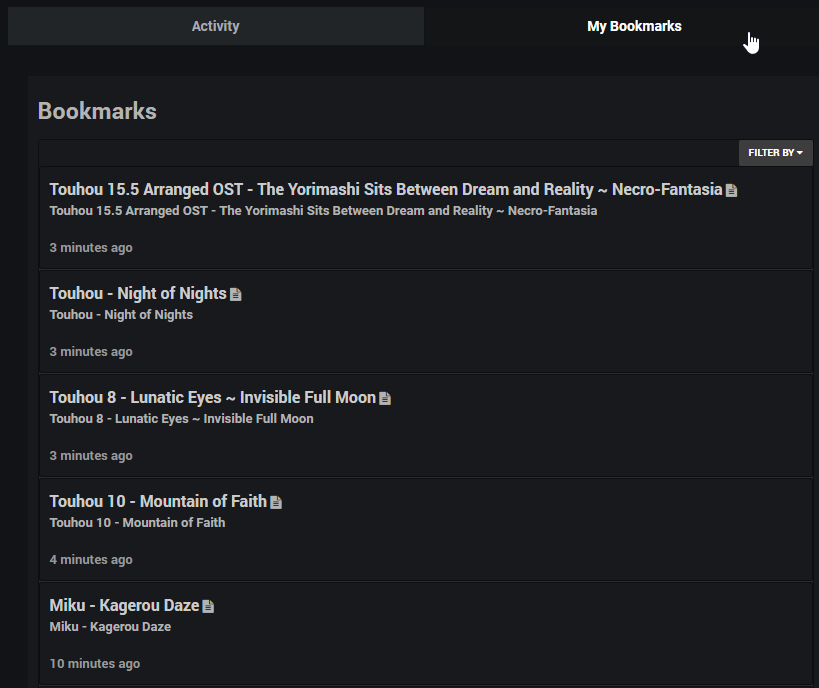 How to Bookmark
When you are viewing a submission, the "Bookmark" button will now appear next to where the Report Submission button it at the bottom of the post.


If you have any questions please feel free to respond to this announcement post, or ask in our Discord.